Most of the older women try to make her look beautiful. That's why need to take beautiful makeup. That easily blends with her age. However, today our discussion area is only for lipstick. I think lipstick is the most important. Because a gorgeous lip is most vital for a beautiful look.
On the other side lots of overage women. Confused to find the perfect lip color. I want to say don't worry. There I try to pick the best lipstick color for over 60. That's not only a beautiful lipstick for 60 years women. This is a beautiful pick for any overage woman.
Hope you enjoy our collection. Because each lipstick we mention there by an expert. That's the reason we believe a good collection for mature women.
How to apply lipstick?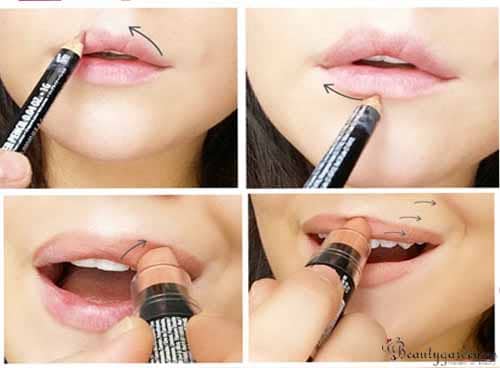 What is your age this does not matter. Without a few subjects application of lipstick is the same for any age female. But some point is really different than a young woman. There I show you step by the step application process.
1. Before starting applies gently clean your lips with a soft toothbrush.
2. Now you have to apply a thin layer of lip balm.
3. Apply the same color lip liner. I mean that color perfectly blends with lipstick color. Remember to apply lip liner outside of the lip edge. Also, don't forget to apply both lips from one corner to another corner.
4. Finally, try to apply lipstick with a lip brush.
Best lipstick textures for over 60
When coming to applying lipstick to an old woman. Fast try to pick a perfect shade. That blends with your age. Also, you have to carefully choose the finishing or texture of the lipstick. Because this is important for you.
There I suggest you take satiny, shiny, sheer & glossy finishing. You have to avoid a matte finish. Because of matte finishing slightly dry formulation. Remember hydrate is essential for older skin. That's why you have to avoid any lipstick that makes lip dry.
But nowadays matte finish comes with moisture power. If any matte lipstick has enough moisture you can take it. I think now you know which finishing is perfect for you.
Lucky 7 Lipstick shade for older women 
I always said women the best way to choose lipstick colour by skin to understand based. But some lip colour is really good for the overage. There I pick 7 lipsticks for an older lady.
Lucky 7 lipstick color overview
| | | |
| --- | --- | --- |
| bomb shell | Pinkish nude color, liquid, and matte formulation for quick dry. At the same time hydration lip for a long time. | shop |
| tickled | Metallic pink shade for women. Also soft & smooth lip color for you. | shop |
| just garnet | Silky & creamy lip color for a stylish look. But the color is dark red & hydrate lip. That safe you from dryness. | shop |
| cherry | Cherry red color lipstick with long-lasting formulations. Comfortable to wear, for the creamy texture. | shop |
| soci alite | Velvety matte finish rose shade lip color. That stays a long time with a moisture feel. | shop |
| badde beige | Pink-toned shade for older skin. Also good for moisture lip & stay sufficient time. | shop |
| vivid | Slightly dry feeling lipstick. But you can overcome this using lip balm. Stay six to seven hours. | shop |
1. Huda bombshell pink nude
I feel so unsure of Huda lipstick. That happened not with her bad issue. It's occurred with her lots of color. Maybe, you also feel confused. Because all the shade is beautiful. I all most collect bombshell. But hope to gather all color to create the best lipstick set on my beauty box.
Bombshell is a beautiful subtle pinkish nude shade. Maybe nude shade can be an eye-catching lip color. That also perfect for the overage. Because looking at the color is natural.
Really, staying power is amazing & comfortable for a lip. Matte finishing is always an indicator of dryness. It's not too dry for me. Because it has enough hydration power. So you feel not too dry. But liquid relatively thin & dry quickly. Sometimes after applying I feel not wearing anything in the lip. This happened to the light formulation.
Key Features
Bad Side

Beautiful staying power
Lots of colors is available
Comfortable to wear in the lip.

2. L'Oreal tickled pink
I already told you we need a creamy, hydrated, soft & smooth lipstick. That can keep our lips gorgeous without any problems. That's why my choice Tickled Pink for older women.
Because of these key features present in the lipstick. A mix of vitamin & argon oil. So we can say a healthy lipstick for soft & hydrating feel. At the same time, a beautiful metallic pink color makes you look gorgeous.
Maybe two layers are enough for Beautiful Looks. Creamy texture & keep our look stylish for a long time. Because of 4 to 5 hours wearing lip color.
Key Features
Bad Side

Good for soft & moisture feel
Womanly lip color
Long-wearing

3. Wet n wild just garnet
Many friends told me red lipstick is not for over 40, 50, or 60 age. But I don't believe it. Red lipstick can wear any woman with her any age. But you have to know how to wear red color on the lip. Three I mean your entire look.
You have to wear a perfect dress & makeup with red lipstick. However, I chose a dark red for you. Basically Just Grand a silky lipstick. That made with essential oil, Aloe Vera, vitamin A, and E. That's why hydration lip for a smooth feel.
The texture is smooth & creamy. One or two layers is perfect for any woman. But you can wear only 4 to 5 hours after application.
Key Features
Bad Side

Keep our lip moisture.
Smooth & creamy
You can easily create a bold look with one swipe.

4. Mode cherry red
Fast I want to start with color of the lipstick. This is a deep light red shad. Or you can say a Cherry red shade. We can get slightly youthful looks with them. That's why I suggest an old woman. So we can say an old woman's lipstick for youth feel.
Generally, this is a matte finishing lip color. That stays more than 6 hours without any problem. Also, we know matte means dryness. But their women can get moisture feel with matte finishing.
Because of the mix of blackberry, shea butter, rosehip, etc. These types of ingredients help to keep lip moisture & hydration.
Key Features
Bad Side

Best ingredients mix for the nursing lip.
Matte-finished but moisture lip.
Long-wearing lip color.

5. Revlon socialite
This is my other moisture & hydrate lip color for a dry lip. At the same time, most of the older ladies supper a dry problem. That's why I suggest you apply this lipstick. That helps to keep our lips hydrated. On the other side make our look gorgeous.
Because of shade is really beautiful. I think you love the rose shade. Also rose is the perfect lip color for any age woman. So without confusion, we can choose to make our look stylish.
After applying quickly dry, but keep your lip moisture. Because finishing is a soft matte. Colour staying power is super high. At least stay 6 to 7 hours.
Key Features
Bad Side

Best for moisture lip
Quickly dry
Beautiful shade
Stay enough time.

6. Maybelline baddest beige
Outstanding nude shade lipstick. That looks natural on any age woman. If I start to describe the color. I can say this shade comes from the pink family. Yes, this is a  pink-toned nude lipstick.
Now come to the finishing of the lipstick. The finish is shiny & natural. That's why we can say an everyday lipstick shade for us. That two swipe is enough for a perfect look. But you can try the third layer for bold looks.
Also hydration lip for a long time. Because staying enough. That's the reason perfect for the overage. Because moisture is present. So lucky lipstick for you.
Key Features
Bad Side

The pink nude lipstick shade
Shiny finishes
Two layers are enough
Hydration lip

7. Maybelline vivid liquid
I going to famous at my university for my colorful lip. Every friend asks me how it's possible to wear everyday new shades. Still, I do not say my secret to the friend. But the secret is very easy it's possible for Vivid matte liquid lipstick. Because of its offer you lots of mind bowling shade.  Just need to find out which one for you.
However there I mansion some beautiful color for elder women. That is really perfect for your mother & grandmother. Their image show you two beautiful shadow Grey Envy & Nude Thrill
Let's start talking about finishing and other thoughts. This glides on very smooth and end of the dry I feel creamy matte finishing. Also not best for full day wear. Seven & Eight hours stay without any problem. But warble for almost ten to twelve hours.
The application process very easy I need two sweeps. Finally, you have to feel slightly dry with them. That's why don't forget to apply lip balm. Before applying lipstick.
Key Features
Bad Side

Long time wearing liquid lipstick.
Smooth finishing
Beautiful shade
Need one or two swipes for full coverage

Popular 5 best lipstick color for over 60
This five is popular for older Ages. Also beautiful lipstick color for any skin tone and undertone. So take these five for your skin naturally.
Popular 5 lipstick overview
| | | |
| --- | --- | --- |
| Mac Whirl | Rose brown matte lipstick, but comfortable. Try to apply lip balm before applying lipstick. | shop |
| Rimmel | Pearly pink shade with moisture power. But not stay for a full day. | shop |
| Mac red | Beautiful hot pink matte lipstick, but not too dry. You can apply for just 4 to 5 hours. | shop |
| Lolita | After applying to go dry for matte finishing. But lightweight, one swipe is enough & long-wearing. | shop |
| bron zed | Shimmery pink shade with dry formula. You can get smooth & hydrate feels for up to 6 hours with them. | shop |
1. Mac Whirl lipstick
I am ready to write an overview of Mac Whirl lipstick. Fast want to start with the shade. Because it is my favorite rosy brown shade. It's dirty rose deep brown undertone color is really beautiful with a burgundy dress.
If your lip is dry nature or you don't have any experience with a matte finish. I think you feel uncomfortable with them. But this dry nature is not uncomfortable for me. Because fast I apply lip blam then star applying any matte lipstick.
Also, after applying I find it has average staying power. Pigmentation is really good single swipe enough. If you need bold color you can apply a second or third swipe.
Key Features
Bad Side

After apply stay average time.
One layer is enough
Finishing is matte

2. Rimmel nude or not to nude
Really name is beautiful nude or not to nude. However, a pearly pink lipstick. That has Beautiful frosty finished. I think the color of the lipstick is pretty. But does not stay enough time.
But staying power is not so bad. Keep looking gorgeous for 3 To 4 hours. Then slowly start fading. But you can go with at least 4 hours with a moisturizing feel.
It's true moisture our lip. But moisture power not so high. On the other side feel is cream & soft. So not bad for you. Just start training.
Key Features
Bad Side

Keep your lip with moisture
Beautiful nude shade
Perfect for summertime.

3. Relentlessly red
This is another bright shade creation that is a slightly warmer look. If you ask me any questions about its color. I just directly answer you it is mostly hot pink with a hint of coral.
However,  I like Retro various types of shade bright pink of them. Also, It is the best lipstick color for warm skin tones.
This finishing is matte like other matte lipstick. The beautiful opaque pigment coverage. One swipe enough for a full lip. That's the reason try to apply with lip balm.
This staying power is also sweet 4 or 5 hours easily stay. But you have to carefully drink & eating for helping to stay a long time.
Key Features
Bad Side

One layer is enough
Average time stay
Good for a bold look.

4. Kat Von D 

Lolita
As well as it also offers you sufficient time to wear experience by applying one time. Is it a true proposal for a woman? That's why now I want to share my experience with long-lasting liquid lipstick. After searching the market, it confuses me with her various type shades.
Several hottest shades attract me. That's the reason make a dream to collect all. But it is not possible at this time. That's why I don't forget to know all most every color. Finally, decided to collect only one shade for my mother.
That perfect lipstick with my mother over 50 age. The one shade is Lolita. That is a medium brown color. A Lipstick lover doesn't have to worry about finding an attractive shade. You can get easily bold, cool or warm shade from them. There some color for you-
Lolita – medium brown
Echo – deep navy blue
Berlin – warm coral red
Melancholia – rose pink
Ayesha – medium lavender.
Mother – medium mauve pink
Susperia – bright lavender
Jeffree – hot pink coral,
U.V – bright violet
Armageddon – carnation pink
Backstage Bambi – vivid hot pink
Bauhau5 – medium-dark raspberry pink
Beloved – bright lavender
Arrow – petal pink nude
Double dare – medium-dark and coral pink
Exorcism – reddish-purple
After completing my shopping back at my home. Start applying in my mother's lip. I glad for this opaque & pigmented. One swipe is enough for her.
This long-lasting formulation is a smooth, high-pigment, lightweight, creamy, and matte finish. It's slightly dry because of the matte polish indicator for dryness. But stays for seven or eight hours (without eating any oily food).
Lastly, I want to say the producer agreement is true. Do you have any experience with them?
Key Features
Bad Side

Long time wearing lip color.
One layer is enough for a full lip.
Creamy.

Dry feel that why need to apply lip balm.

5. Covergirl bronzed peach
If you want to get a bright look. Just take Bronze peach. Because this is a beautiful shimmery shade. General a peach pink shade with a shimmery look.
This is made with moisture formula & vitamin A & E. It also helps to lock moisture. So keep your lip safe from dryness with them.
The pigment is supper two swipes are enough. But don't good for 24 hours were. Because lasting ability only 5 or 6 hours.
Key Features
Bad Side

Good for dry lip
Shiny lipstick
Stay long

4 Q&A for old women's lip color
Are you ready to take the best lipstick for over 60? Just read this Q&A. That helps to determine the best color for your lip.
---
1. Q. What is the best lipstick color to look younger? 
This is a slightly difficult question. Because the best lipstick color defends skin completion. However, if you want to make a young-looking lip. Just try warm pink, reds, rich lipstick shade, brown, etc. At the same time orange, black, and bright pink harmful for younger looks.
2. Q. Does lipstick reason can wrinkles? 
Yes, if you apply dry lipstick. Dry formulation lip color can make wrinkles. So we have to avoid any dry lipstick. As the safety of lip from wrinkles. Also, women need to choose harm-free lipstick formulation.
Because harmful ingredients can make lips dry and lots of problems. However, if you have a blue eye & fair skin. Just try to apply best eyeshadow palette for blue eyes and fair skin.
3. Q. Can lipstick color makes teeth look whiter? 
Yes, it's true some lipstick can make your teeth white. Just take white, pink, berry pink, red & purple lipstick color. Basically, you can take any blue-based lipstick. Have to avoid yellow based lip color. That's why try to avoid nut lipstick color. Like – brown, pink nude & peace shade.
4. Q. What is the most common lipstick, apply mistakes? 
This answer not possible to complete within one sentence. Because we are missing more than one accurate applying process. Most of the women don't know the accurate lipstick color for her skin tone. We don't apply lip line. Choose the wrong lipstick finishing. Forgot to apply lip balm.